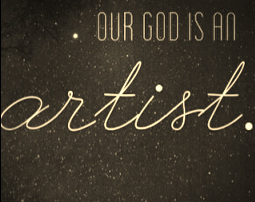 Welcome to the world of Art from Wonderland!

Art from Wonderland is passionate about the Prophetic arts.
Prophetic art is artwork created from a picture, vision, impression, sound, or a feeling that God shared with His vessel. Prophetic art glorifies God, transforms the world around us, shares Heaven on Earth, radiates with the presence of The Holy Spirit, touches hearts, and heals the souls.
God has created us for a purpose. Every single person has a great destiny.
Jeremiah 29:11
For I know the plans I have for you," declares the

Lord

, "plans to prosper you and not to harm you, plans to give you hope and a future.
We become new creations in Christ!
2 Corinthians 5:17


Therefore, if anyone is in Christ the new creation has come: The old has gone, the new is here!
Partnering with The Holy Spirit, prophetic artists use their own creative and prophetic gifts to paint the artwork, transform hearts, deliver love, and shift the culture around us. Prophetic art is beautifully designed by God to sidestep worldly barriers such as reason, intellect, fear, and self-image, and powerfully aims straight into person's spirit by radiating the very presence of Father God.
Prophetic art is a meeting point where Kingdom of Heaven meets and gives life to culture. Creating an art in Faith, freedom, and imagination, brings the dance of The Holy Spirit, freedom of Kingdom creativity, and God's life and power, into mighty and glorious creation.
Every time a prophetic art is being created, that is one more opportunity to allow the Father God to flow through you by the Holy Spirit to touch the life of the person who is interacting with your artwork. This process releases the testimony of Jesus through our art – who Jesus is, what He has done for us, His presence in our lives, His Glory, mercy, love, joy, and healing. God uses His art to release and impart the spirit of prophecy, hope and life. Holy Spirit can work through anything at anytime with any person, and therefore prophetic art becomes the divine exchange and conversation.
Ephesians 4:11-13
11 So Christ himself gave the apostles, the prophets, the evangelists, the pastors and teachers,
12 to equip his people for works of service, so that the body of Christ may be built up
13 until we all reach unit in the faith and in the knowledge of the Son of Go and become mature attaining to the whole measure of the fullness of Christ.
If you are interested to know who is behind all those vibrant creations and prophetic art, check out our Artist page and meet the award winning prophetic artist.
Visit our pretty pictures page for inspiration, encouragement, and available artwork.
Maybe you are interested to see the process of a prophetic painting coming alive...? Well, this is a short video on YouTube that shows prophetic messages and art techniques during The making of prophetic art "Taking on the Vortex #lastdays"
Psalm 1:3
That person is like a tree planted by streams of water, which yields its fruit in season and whose leaf does not wither-- whatever they do prospers.
Our Facebook page will keep you inspired and your imagination going:
www.facebook.com/artfromwonderland
We also share colourful pictures and motivational prophetic messages on Instagram:
https://www.instagram.com/artfromwonderland/
For available artwork and colourful creations, check out our online shops on:
eBay: http://stores.ebay.com.au/ArtFromWonderland
Etsy: https://www.etsy.com/au/shop/ArtFromWonderlandia
and
subscribe to our YouTube Channel:
https://www.youtube.com/user/picturesque108
to watch prophetic artwork come alive.

E-mail us your enquiries and encouraging testimonies!
Have a joyous day,
Be blessed,

Art from Wonderland
Matthew 22:37-39
37 Jesus replied: "'Love the Lord your God with all your heart and with all your soul and with all your mind.
38 This is the first and greatest commandment.
39 And the second is like it: '
Love your neighbour as yourself.